Four Cases of Bleeding Reported in Users of Synthetic Cannabinoids in Maryland
Four Cases of Bleeding Reported in Users of Synthetic Cannabinoids in Maryland
By: Maryland Department of Health
Tuesday, April 17, 2018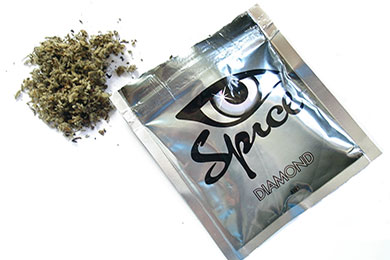 Baltimore, Md.— The Maryland Poison Center at the University of Maryland School of Pharmacy has been notified of four cases in Central and Western Maryland of excessive bleeding after use of synthetic cannabinoids. The condition is known as synthetic cannabinoid-associated coagulopathy. The following cases were reported:
4/3 – 1 in Central Maryland
4/14 – 2 in Central Maryland
4/16 – 1 in Western Maryland
The individuals' symptoms are similar to the description of dozens of cases in the Chicago region reported over the last month to the Illinois Poison Center of adulterated synthetic cannabinoid with brodifacoum. Brodifacoum, a long-acting vitamin K-mediated anticoagulant that is used as rodenticide, has been identified in several of the cases. The Illinois Department of Public Health has reported at least three deaths to date.
All four cases in Maryland required hospitalization, with one person subsequently being released from the hospital.
The Maryland Poison Center and the Maryland Department of Health encourage health care professionals to be mindful of patients presenting with the following symptoms:
Bruising
Nosebleeds
Bleeding of the gums
Bleeding out of proportion to the level of injury
Vomiting blood
Blood in the urine or stool
Excessively heavy menstrual bleeding
Excessive back pain
Anyone who has used synthetic cannabinoids in the past three months—and develops any of the symptoms outlined above—such as severe bleeding, should call 911 or have someone take them to the Emergency department immediately. We also ask that you contact the Maryland Poison Center at 800-222-1222.
Health professionals who see patients with the above symptoms who also report using synthetic cannabionoids, are also asked to please contact the Maryland Poison Center at 800-222-1222 for consultation on appropriate treatment.
"We're warning people to not use synthetic cannabinoids," says Bruce Anderson, PharmD, DABAT, executive director of the Maryland Poison Center. These products are also known as K2, synthetic marijuana, fake week/legal weed, spice, and/or genie.
Nationally, the Centers for Disease Control warned the public about recent increased risks from use of these products on April 5 in the following "Outbreak Alert: Potential Life-Threatening Vitamin K-Dependent Antagonist Coagulopathy Associated With Synthetic Cannabinoids Use."
Click here for more information from the Maryland Poison Center on synthetic cannabinoids.
Media who wish to interview Dr. Anderson are asked to contact Patricia Fanning, senior media relations specialist, 410-706-7946 (office) or 443-615-5811 (mobile) or email: pfanning@uaryland.edu at the University of Maryland, Baltimore.